Villa Club UK Ltd and their agent in Portugal, Villas & Vacations, have been renting and managing properties in the Almancil area for over two decades and have a wealth of experience in renting properties.
Posted: 2008-07-01 Click here for more

Maid Service.

Pool Cleaning

Property Inspections
Posted: 2007-12-06 Click here for more
Posted: 2011-01-17 Click here for more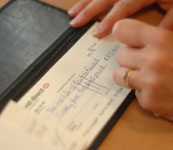 Here is a list of the required legal documents and the legal procedure on purchasing a property in Portugal.
Posted: 2006-07-01 Click here for more